Why booking with RisoulSki ?
By booking with us, you will benefit from many advantages. We want you to be completely satisfied with your stay. And if you have any request, we will do everything we can to satisfy you.
Your advantages by booking with us :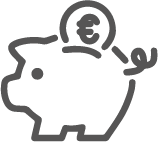 Lower prices... With the same conditions !
We are present on all classic platforms such as Booking.com, Airbnb or Abritel. But you will get the best prices by booking directly on our website.

In addition, you will obtain similar or more advantageous cancellation conditions than on other platforms, with free cancellation possible until 14 days before the beginning of your stay.

And after these long months of pandemic, we particularly appreciate when our guests support us by booking directly with us.
Unbeatable discounts in winter and summer!
Up to 30% discount on your ski passes.
Up to 40% discount on your ski equipment.
5% discount on your ski lessons with Ski Family.
The promo codes to enjoy these advantages will be sent to you immediately after your reservation.
In summer: 20% discount on all your rentals with Intersport (except electric bikes).
Apartments at the foot of the slopes!
Our accommodations are at most 100m away from the ski area, but most of the time, you won't even need to carry your skis!
A connecting track passes just in front of the Antarès and Aldébaran residences and gives you easy access to the ski area and the meeting point for the ski schools. You can therefore put on and take off your skis in front of your residence.
From the Altaïr residence, the ski area is about 50m away.
From the Pégase residence, you will have to walk 100m to reach the first track.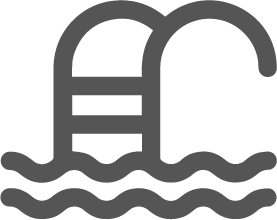 Access to the swimming pool and sauna (only for the Antarès residence)
The swimming pool and the sauna of the Antarès residence are accessible every day in season from 10 a.m. to 7 p.m. (except Saturday, from 10 a.m. to 6 p.m.).
The swimming pool and the sauna are closed outside the winter and summer seasons (exact dates of the seasons to be checked by yourself with the Risoul tourist office).
Access to these facilities may nevertheless change at any time depending on the health measures decided by the French authorities.
This access is reserved only for Antarès guests. Those whose accommodation is located in the Altaïr, Aldébaran or Pégase residences do not have access to them.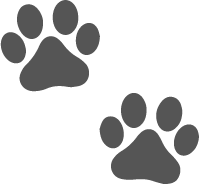 WIFI, TV and pets: no extras!
Unlike many of our competitors, our apartments are all equipped with WIFI and one or more TVs, at no extra charge.
Pets are also welcome free of charge. But they remain under the full responsibility of their master 😉
Fully equipped apartments
Here is a list of everything you will be able to find in your accommodation :
Fully equipped kitchen with everything you need to prepare good meals: cutlery, plates, pots, pans, oven dishes, glasses for wine, champagne, beer, water, ...
But also :
- a dishwasher 
- a fridge
- a microwave oven 
- an oven
- a coffee machine with filters 
- a kettle
- a raclette/pierrade machine
- a fondue machine
- a toaster
- a blender and a juicer…
Heating: electric heaters
Bedding: duvets and/or blankets, pillows, mattress protectors on each bed (all new bedding). Reminder: you must bring your bed linen or rent it with us!
Plenty of storage spaces, sockets and light points
Flat screen TV
Bluetooth speaker (remember to bring your Jack-Jack cable)
Cleaning material: everything is provided on site! Vacuum cleaner, household cleaner, limescale remover, air freshener, window cleaner, toilet gel, sponge, dishwashing product, dishwasher tablets, ...
Your personal ski locker on level 0 or -1 of the residence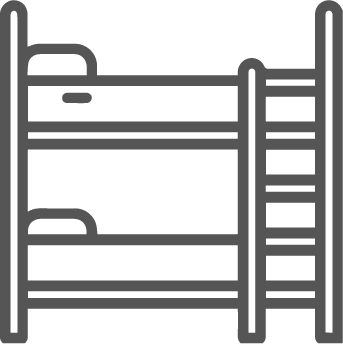 Accomodations with many beds
You will stay in a modern and cozy apartment. Our accommodations are designed in a practical and comfortable way. We have optimized the space to put many beds. 
One of our specificities is indeed to allow families or groups of friends to stay in the same apartment, whether by desire to be together or for financial reasons.
Enjoy those advantages now